See, it doesn't take long for me to get side tracked & distracted...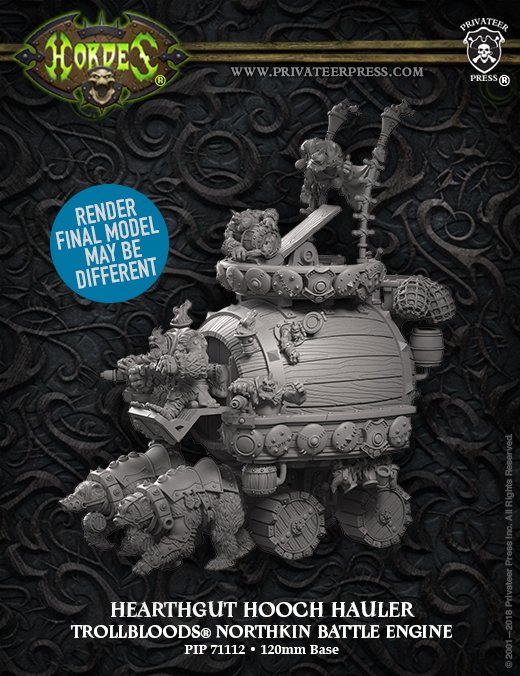 https://store.privateerpress.com/hooch-hauler-preorder
I love this. But it does look a little too large, and I'm not spending $165 on a mini. So I think one of my new 2018 goals should be an armoured ale wagon for the JTC. (Though I've already had nebulous plans for a wurst wagon that I haven't got to yet...) Point being -- this is still a cool model, even if I don't have one.